Boot Liner Tailored to Fit BMW 5 Series Touring
19th January 2018
A new fully tailored boot liner was created yesterday to fit the BMW 5 Series G31 Touring (2017-Present) model.
The customer needed full access to the base of the boot, our designer has added this into the pattern using an easy access Velcro system.
This boot liner was also created to cover the back of the rear seats when they are all folded down. An extra piece of material is added which tucks in between the back of the rear seats and the base of the boot.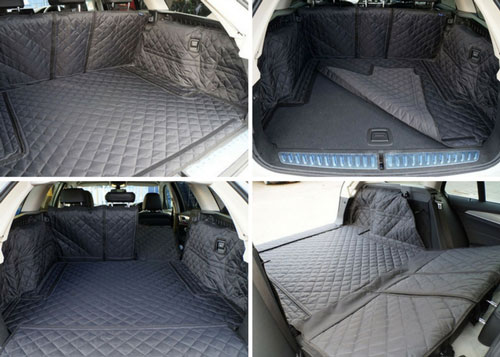 Meet Fly an 18 month old Welsh Border Collie who loves catching frisbee, swimming and trips out to the Peak District in the car. Fly always comes back muddy or wet so the new boot liner is perfect for him.
The boot liner is custom made for the BMW 5 Series G31 Touring (2017-Present)